Dermal Fillers in Snoqualmie, WA | Ageless Aesthetics
A complex sign of aging to treat and prevent is volume loss in the cheeks, underneath the eyes, along the jaw, and in the lips. Volume loss is primarily due to a decrease in collagen production, hyaluronic acid, and elastin. As we age, our body stops producing as much of these essential components responsible for keeping our skin plump, strong, smooth, and youthful. As a result, signs of aging begin to show in lines and wrinkles, sallowness, fatigue, deep circles around the eyes, and thinning lips. Now, there is a solution that can help you restore your skin's youthful radiance and self-confidence—dermal fillers.
Dermal fillers create a safe, convenient way to temporarily restore lost facial volume, enhance facial contours, and fill deep creases and scars. These versatile compounds also gradually improve the appearance of the skin in treated areas by stimulating the production of collagen. Expert injector Dr. Lisa McCoy has performed countless filler injections and is well-known for her skills at achieving the natural, rejuvenating results that you desire. So, are you ready to partner with one of Snoqualmie's best dermal filler injectors?
To learn more about Snoqualmie dermal filler treatments with Dr. McCoy, please continue reading or schedule a consultation with Ageless Aesthetics by calling (425) 409-2288 or contacting us online today. You can also access our online scheduler if you're ready to pick a date for your appointment.
Dermal fillers contain a viscous gel that's either composed of hyaluronic acid (HA) or other synthetic substances. The majority of the fillers we use at Ageless Aesthetics are manufactured with HA. HA is produced naturally by the human body and is used to help strengthen our skin and connective 
tissues. Allergic reactions to dermal fillers are uncommon, since HA is already found inside the body. Therefore, it doesn't elicit an allergic or inflammatory reaction when injected into the skin. In most cases, HA improves the skin condition because it also assists in the production of collagen, a protein responsible for keeping the skin firm and strong.
How Do Dermal Fillers Work?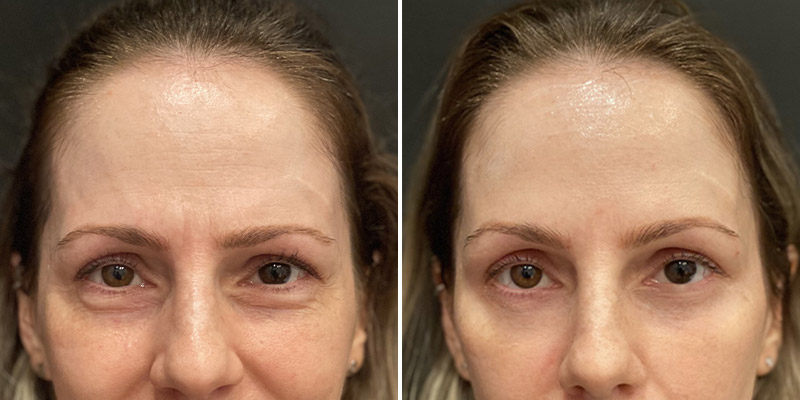 When Hyaluronic Acid (HA) gel is injected into the skin, it attracts water molecules and binds them to the surface, effectively amplifying fullness in a gentle, natural way. When dermal fillers are injected into deep-set wrinkles, they fill the area so the crease is no longer visible. Dermal fillers are also great for adding volume to thinning lips, cheeks, chin, and nose and are famous for treating age-related facial fat loss around the eyes and underneath the cheekbones. By filling in these hollows, you can subtly lift your features and reduce the amount of excess skin on your face. 
The results from dermal filler injections usually last for about nine to twelve months.
What Types of Dermal Fillers Can I Choose From?
Dermal fillers are available in a variety of different consistencies. The thicker formulas are ideal for sculpting small areas, like the lips, nose, or philtrum. On the other hand, thin fillers produce softer effects, making them perfect for amplifying larger areas of the face like the cheeks.
At Ageless Aesthetics, Dr. McCoy offers the following types of dermal fillers:
Juvèderm® Voluma® XC is the first and only FDA-approved injectable gel that can instantly add volume to your cheek area to help correct age-related volume loss. It is an excellent and effective non-surgical solution to achieve natural-looking results. Correctly administer by certified practitioner,, it can instantly enhance facial contours and subtly lift features for a restored, youthful profile. Up to 18 to 24 months
Juvèderm® Vollure is a smooth gel capable of restoring volume to the skin and smoothing away moderate to severe facial wrinkles and folds. It is composed of hyaluronic acid, making it a safe, effective, non-surgical option for those that want to diminish the appearance of moderate to severe facial wrinkles.
Up to 18-24 months
Juvederm XC- 6-12 months

Juvederm XC Plus 6- 12 months
Restylane® products are soft hyaluronic acid gels that are FDA approved for treating moderate to severe lines. These dermal fillers are used exclusively to volumize the face and lips. For optimal benefits, you can combine them with other fillers and with
Botox®
.
6-12 months
What Other Injectables Does Dr. McCoy Offer?
Kybella® 
While not technically a dermal filler, Kybella® does aid in the overall contour of the face, specifically the chin and jaw. Its main job is to help eliminate subcutaneous fat from the chin. For those who struggle with that stubborn double chin that won't seem to go away even with diet and exercise, and even if you're at a healthy weight, Kybella is the perfect match for that stubborn fat. Kybella is composed of synthetic deoxycholic acid, a naturally occurring molecule in the body that aids in the breakdown and absorption of dietary fat. When injected into the fat beneath the chin, Kybella begins eradicating stubborn fat cells, resulting in reduced fullness underneath the chin.
During your consultation, Dr. McCoy will examine your face and help you decide on the best treatment for you and your individual aesthetic goals.
How are Dermal Fillers Different Than Botox?
Though Botox® and dermal fillers are both used to treat fine lines and wrinkles, they work very differently from each other. Botox® is used to treat dynamic wrinkles (creases that appear when we smile or squint or frown) by temporarily relaxing the specific muscles that trigger those creases. Fillers treat static wrinkles (creases that are visible even when the face is relaxed) by filling in lines and spaces which strengthen thin, loose skin.
What to Expect During a Dermal Filler Treatment
Prior to your dermal filler injections, Dr. McCoy will first mark the injection locations on your skin with a marking pen. She will then apply an anesthetic cream to the skin which makes the treatment more comfortable. Finally, she injects controlled amounts of filler into the marked areas that require volume enhancement. Dr. McCoy is careful to avoid over-filling the face, as this can create an artificial, or puffy, appearance.
Dermal filler treatments are generally painless. You may experience some tenderness and redness around the injection sites after your appointment, but these symptoms typically go away naturally over the next day or two. You'll be able to resume your normal activities immediately after your filler injections.
Are You a Good Candidate for Dermal Fillers?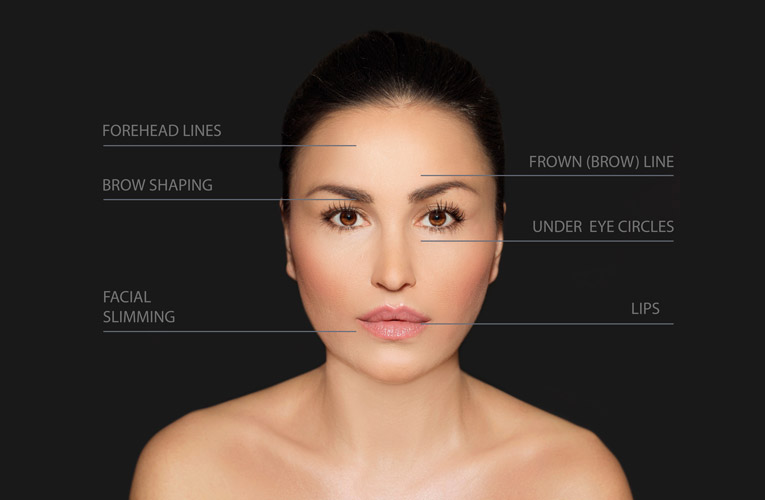 Dermal fillers are generally safe for most people. However, if you have any severe health conditions, a compromised immune system, or a bleeding disorder, consult your doctor before undergoing treatment. You should also delay dermal fillers if you are pregnant or breastfeeding. 
If you feel you meet these general criteria and would like to see how dermal fillers can benefit you, your next step is to schedule a friendly consultation with Dr. McCoy.
Why Choose Dr. McCoy for My Facial Fillers in Snoqualmie, WA?
Dr. McCoy exclusively conducts cosmetic injections making her a specialist in the treatment. She has trained extensively in the art of cosmetic injections and has over seven years of extensive training with
Allergan
(the creators of Botox), the
American Academy of Facial Esthetics
(AAFE), and the
National Laser Institute
. Dr. McCoy prides herself on her continuing education and innovative use of new products and techniques.
Dr. McCoy fulfills her passion for aesthetic medicine by offering anti-aging treatments to help her guests look and feel their absolute best. She truly believes that helping her patients reach their aesthetic goals can also make them feel better and more confident.
Dr. McCoy prides herself on her continuing education and innovative use of new products and techniques to help her guests look and feel their absolute best. She truly believes that helping her patients reach their aesthetic goals can also boost their self-confidence and quality of life.
With Dr. McCoy, you can expect each of the following throughout your entire experience:
Compassion

Knowledge

Friendliness

Engaging Discussions

Partnership
You can learn more about Dr. McCoy's training, philosophy, and more by visiting her
bio page
.
Ready to Learn More About Dermal Fillers in Snoqualmie, WA?
To learn more about how dermal fillers can help you look and feel your absolute best at any age, don't hesitate to get in touch with
Ageless Aesthetics
at
(425) 409-2288
or
fill out our online form
to schedule your personalized meeting with Dr. McCoy today. Access our online scheduler if you're ready to book your appointment. We look forward to meeting you soon!
Dermal Filler FAQs in Snoqualmie, WA