Botox For Excessive Sweating in Snoqualmie, WA | Ageless Aesthetics
Sweating is a natural human process. When it's hot, when you've been exercising, even when you're anxious or excited, it's entirely natural for you to perspire. However, for some, sweating is not just a matter of cooling off. Hyperhidrosis is the fancy word for excessive sweating and can be a severe condition that can lead to embarrassing wet spots and other adverse side effects. Now, you can treat your excessive sweating with Botox®.
Botox is most often associated with anti-aging procedures, but it isn't just excellent for smoothing and relaxing facial muscles for a more youthful aesthetic. Botox can also be used to treat migraines, the symptoms of TMJ, and the embarrassing effects of hyperhidrosis or excessive sweating. Expert injector Dr. Lisa McCoy has performed countless Botox injections and is prepared to use her skills to help you stay dry. Are you ready to partner with one of Snoqualmie's best Botox injectors?
To learn more about Snoqualmie Botox sweating treatments with Dr. McCoy, please continue reading or schedule a consultation with Ageless Aesthetics today. Call (425) 409-2288 or contact us online to get started. We also have an online scheduler if you are ready to book your visit!
The most common term for this condition is excessive sweating. However, this term doesn't merely apply to those who sweat a lot at the gym or in the heat. Hyperhidrosis can happen anytime, anywhere—usually when you want it to the least. Sweat can accumulate so much that it will even start to soak through one's clothing.
There are two types of this condition: primary focal and secondary hyperhidrosis.
Our sweat glands are typically triggered by environmental factors or our nervous system. In this case, the sweat glands become hyperactive, even when you're not hot. Nervousness can often be a trigger, or it can make the condition worse. Primary focal hyperhidrosis is also marked by sweating on a particular part of your body, such as armpits, face, or palms.
In most cases, the treatment for primary hyperhidrosis is a medical-grade antiperspirant. In addition, there have been some nerve-blocking medicines that have also proven effective. In extreme cases, some doctors may recommend removing some sweat glands to alleviate the problem.
When it comes to secondary hyperhidrosis, sweating is caused by a medical condition. Some triggers can include diabetes, menopause (for women), and severe thyroid issues. Since sweating is an underlying reason, it will typically occur throughout the body, not just in one primary location.
For secondary hyperhidrosis, it's crucial to address the underlying issue before anything else. While creams and antiperspirants can be helpful, they won't get to the root of the problem.
Botox is an injectable solution that works by temporarily preventing the movements of muscles. The most common use of Botox is to help diminish signs of aging, such as fine lines and facial wrinkles. By preventing the movement of muscles underneath the skin, Botox prevents the formation of wrinkles. To apply the treatment, Dr. McCoy injects Botox directly into the targeted area. Results can be seen in as little as a few days.
How is Botox Used To Treat Hyperhidrosis?
Just as Botox can paralyze the facial muscles that cause wrinkles so that the skin tightens, this versatile treatment can also paralyze the nerves that control your sweat glands. Since the glands are no longer active, they cannot trigger a sweating episode.
Typically, Dr. McCoy will inject several rounds of Botox into the affected area, such as the armpits, upper lip, forehead, neck, or palms. The process only takes a few minutes, and the results can be effective for up to eight months. However, if you experience excessive sweating even when you're not active, you will likely want to schedule a follow-up treatment with Dr. McCoy before your Botox wears off.
Who Is a Good Candidate for Botox to Treat Excessive Sweating?
If you are concerned with the embarrassing effects of excessive sweating, you are likely a suitable candidate for Botox injections. Dr. McCoy treats both men and women of a wide age range in her boutique—and even utilizes Botox herself! Another thing to consider is if you do sweat excessively during high-stress situations and you have an event coming up, such as a presentation, a wedding, or some other event where you may sweat profusely, Botox can be a viable solution for you.
If you feel you meet these general criteria and would like to learn more about how Botox can benefit you individually, your next step is to schedule a consultation with Dr. McCoy.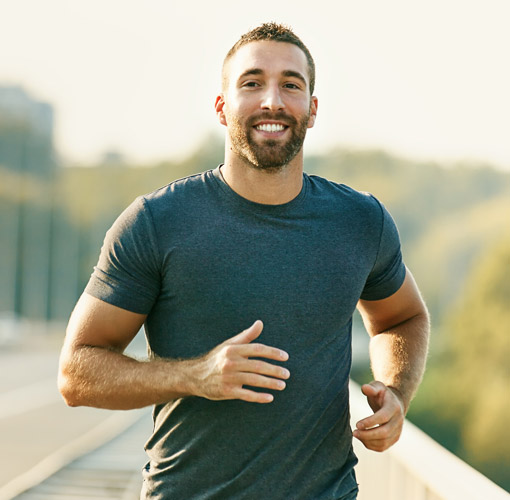 Why Choose Dr. McCoy for a Botox Sweating Treatment?
Dr. McCoy is an exclusive cosmetic injection specialist, and as such, she has trained extensively in the art of aesthetic injectables. She has over 7 years of extensive training through Allergan (the creators of Botox), the American Academy of Facial Esthetics (AAFE), and the National Laser Institute. Dr. McCoy prides herself on her continuing education and innovative use of new products and techniques. 
Dr. McCoy prides herself on using aesthetic medicine to help her patients look their best and feel their absolute best. With her extensive education around Botox, she learned ways that Botox can help her patients feel better and more confident, whether that means assisting with smoothing away wrinkles, diminish the painful symptoms of migraines, and even prevent excessive sweating.
What Happens During a Botox Treatment with Dr. McCoy?
Dr. McCoy administers Botox injections at her modern boutique in Snoqualmie, WA. At the beginning of your appointment, you and Dr. McCoy will sit down and discuss your primary concerns and what areas you would like to target to prevent excessive sweating the most. Next, Dr. McCoy will thoroughly assess you before taking plenty of time to answer any questions you might have regarding the treatment. Then, you will finish by discussing your treatment and agreeing on a plan moving forward.
Your comfort, satisfaction, and goals are at the top of Dr. McCoy's priority list. Every treatment is different with Dr. McCoy, but a general Botox treatment to help treat excessive sweating generally goes as such: